| Board Members | Audit | Compensation | Nominating and Corporate Governance | Science & Technology | Strategic |
| --- | --- | --- | --- | --- | --- |
| | | | Nominating and Corporate Governance | | |
| | | | Nominating and Corporate Governance | | |
| | | | | | |
| | | | | | |
| | | | | | |
| | | | | | |
| | | | | | |
| | | | | | |
| | | | | | |
| | | | | | |
| | | | Nominating and Corporate Governance | | |
Committee Charters
Byron Dorgan, MBA, Chairman
Byron Dorgan brings experience in policy making, government affairs and financial management having represented North Dakota in the U.S. Senate from 1992 to 2011 and in the House of Representatives from 1981 to 1992. He served as assistant Democratic floor leader, chairman of the Democratic Policy Committee and chairman of the Committee on Indian Affairs and also was the senior senator on the Appropriations, Energy and Commerce committees.
Prior to being elected to Congress, Dorgan served as North Dakota's state tax commissioner from 1969 until 1980. The author of four books on governmental policy, Dorgan earned a bachelor's from the University of North Dakota and an MBA from the University of Denver.
Jennifer Aaker, Ph.D.
Jennifer Aaker brings to Codexis her unique expertise that helps companies and leaders build cultures that harness purpose, story and technologies, and facilitates improved implementation of novel strategies that enhance growth and societal impact. She is the General Atlantic Professor at the Stanford Graduate School of Business, and a leading behavioral scientist, scholar, and best-selling author. Dr. Aaker joined the faculty of Stanford University in 2005, where she currently teaches classes. Dr. Aaker also serves as a director and advisor to a range of companies and foundations where she helps leadership teams on digital transformation, global brand building and embracing a new type of leadership for the innovation economy. Dr. Aaker previously was a professor at the UCLA Anderson School of Management, where she conducted research that resulted in her seminal paper, Dimensions of Brand Personality. She holds a Ph.D. in marketing from the Stanford Graduate School of Business and a BA in psychology from the University of California, Berkeley.
Stephen Dilly, MBBS, Ph.D.
As President & CEO of Codexis since August 2022, Stephen brings more than three decades of executive management experience in the biopharmaceutical industry. Most recently, he served as President and CEO of Sierra Oncology (NASDAQ: SRRA) through its recent sale to GlaxoSmithKline for $1.9 billion. Previously, Dr. Dilly served as CEO of Aimmune Therapeutics, acquired by Nestle Health Science for $2.6 billion. Dr. Dilly has served in executive roles at Genentech, Chiron and SmithKline Beecham and has been associated with the development, approval and launch of more than twenty marketed drugs across multiple therapeutic areas. He holds both an MBBS and a Ph.D. in Cardiac Physiology from the University of London.
Esther Martinborough, Ph.D.
Esther Martinborough has over two decades of drug discovery, research and development expertise in the life sciences industry. She is Senior Vice President of Research at Escient Pharmaceuticals, a private biotechnology company, where she leads a team responsible for the company's discovery and early development pipeline. Dr. Martinborough previously served for ten years as Executive Director Head of Research and Senior Director Head of Chemistry at Receptos-Celgene and Receptos, respectively, where she was responsible for transforming a pre-clinical academic asset into a potential best-in-class blockbuster drug, Zeposia® (Ozanimod), for Multiple Sclerosis, which was the cornerstone of a multi-billion dollar acquisition by Celgene. Previously, Dr. Martinborough held positions at Vertex Pharmaceuticals, developing novel approaches to treating neuropathic pain, and at Ligand Pharmaceuticals, focusing on hormonal disfunctions. She earned her M.A. from the University of California, Los Angeles, received her Ph.D. from the Swiss Institute of Technology, Zurich, and was a post-doctoral Fellow at the University of Illinois, Urbana-Champaign.
Alison Moore, Ph.D.
Alison Moore brings to Codexis significant experience as a biotechnology and pharmaceutical executive, including an extensive background in biomanufacturing. She is Chief Technical Officer of Allogene Therapeutics, a pioneering clinical-stage company advancing CAR-T therapies. Prior to Allogene she spent a total of 20 years at Amgen, most recently as Senior Vice President, Process Development, and including roles in Supply Chain and Manufacturing. Dr. Moore also has experience at Genentech as a Director in Chemistry, Manufacturing and Controls, and Regulatory Affairs. Dr. Moore holds a bachelor's degree in Pharmacology with Honors and a Ph.D. in Cell Biology from Manchester University, England.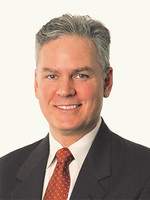 John Nicols
As former President & CEO of Codexis from June 2012 to August 2022, John led the company through its turnaround and subsequent growth, positioning Codexis as a leading global synthetic biology company, bringing real-world benefits to a growing range of critical industries. Prior to Codexis, John worked in various business leadership roles for more than 22 years at Albemarle Corporation, a maker of highly engineered specialty chemicals. There, John lead the growth of the company's then largest, billion dollar plus global catalyst business, turned around a struggling half billion dollar fine chemicals business, and expanded and globalized Albemarle's flame retardants business. John received a bachelor's degree in chemical engineering from the Polytechnic Institute of New York University (now NYU) and an MBA from the Massachusetts Institute of Technology. A native of New York City, John resides in upper Bucks County, PA with his wife, Marcie, having lived widely across the USA, as well as in Tokyo, Japan.
John is currently Strategic Advisor to Codexis, and also serves as the Board Chair for Solve ME/CFS Initiative (www.SolveME.org), a non-profit organization that serves as a catalyst for critical research into diagnostics, treatments, and cures for myalgic encephalomyelitis/chronic fatigue syndrome (ME/CFS), Long Covid and other post-infection diseases.
Stewart Parker, MBA
Stewart Parker has over 30 years of experience in the biotechnology industry. Since January 2009, Ms. Parker has served as a Principal at Parker BioConsulting, a biotechnology consulting firm. From March 2011 to June 2014, Ms. Parker served in various roles at the Infectious Disease Research Institute, a not-for-profit global health research institute, including as its Chief Executive Officer, strategic advisor and a member of the board of directors. Prior to that, Ms. Parker has also served in various roles of leadership at biopharmaceutical companies since 1992, including as Chief Executive Officer of Targeted Genetics Corporation, a publicly-traded biopharmaceutical company, which she founded. Since 2014, Ms. Parker has served on the board of directors of IMPEL Pharmaceuticals Inc., a publicly-traded pharmaceutical company and Sangamo Therapeutics, Inc., a publicly-traded genomic therapies company. Ms. Parker also currently serves on the board of directors of various private companies. Previously, Ms. Parker served on the board of directors of Achieve Life Sciences, Inc., a publicly-traded pharmaceutical company, from August 2017 to May 2021, and Armata Pharmaceuticals, Inc. (formerly C3J Therapeutics, Inc.), a publicly-traded biotechnology company, from May 2019 to December 2020. Ms. Parker also serves on the advisory boards of the University of Washington Foster School of Business and College of Arts & Sciences. Ms. Parker obtained a B.A. in Slavic Language & Literature and an M.B.A. in Finance and International Business from the University of Washington.
Rahul Singhvi
Dr. Singhvi is a biotechnology industry veteran with more than three decades of research and development, operations and commercialization expertise across his time with Takeda Pharmaceutical Co., Novavax, Inc. and Merck & Co., Inc. He currently serves as the Chief Executive Officer of National Resilience, Inc. (Resilience), a technology-focused biomanufacturing company, which he co-founded and built, with end-to-end manufacturing and digital solutions across several modalities including cell and gene therapies, nucleic acids, vaccines and biologics. Prior to Resilience, Dr. Singhvi was an Operating Partner at Flagship Pioneering, a Boston-based life sciences venture capital firm where he was responsible for founding and operating companies launched from Flagship's innovation foundry, Flagship Labs. Before joining Flagship, Dr. Singhvi was the Chief Operating Officer of Takeda's Global Vaccine Business Unit, where he oversaw the worldwide supply and expansion efforts of all commercialized vaccines and development candidates within the business unit. Previously, Dr. Singhvi was President and CEO of Novavax (NASDAQ: NVAX) where he led the company's transformation from a specialty pharmaceutical business to a vaccine development company. He has also previously served across a number of biotherapeutics and healthcare companies as a board member, advisor or executive team member, including Immunocellular Therapeutics, Ltd. (NYSE: IMUC), Univercells SA, and Valor Biotherapeutics LLC. Dr. Singhvi began his professional career at Merck, where he held roles across R&D and manufacturing. He has played a key role in bringing bioengineering and microbiology innovations closer to the clinic and is an author/co-author and listed inventor of over ten peer-reviewed publications and three patents, respectively. Dr. Singhvi holds M.S. and Sc.D. chemical engineering degrees from MIT and a Bachelor of Technology degree from the Indian Institute of Technology, Kanpur. He received an M.B.A. from the Wharton School at the University of Pennsylvania.
David V. Smith, MBA
David V. Smith is the chief financial officer and the executive vice president of Five Prime Therapeutics, Inc. Previously, he was the chief operating officer of IntegenX, a privately held company focused on rapid DNA identification technology. In his past career he was the executive vice president and CFO of Thoratec Corporation, vice president and CFO at Chiron Corp., vice president and CFO of Anergen, Inc., and held various financial management positions with Genentech, Inc., IBM Corporation and Snytex Corporation. Smith previously served as a member of the board of directors of OncoGenex Pharmaceuticals Inc., a public biotechnology company. He received an M.B.A., Finance from Golden Gate University and a B.A. in Economics and History at Willamette University.
Dennis Wolf, MBA
As a retired CFO of DataStax, Inc. and previously as executive vice president and CFO of Fusion-io Multisystems and MySQL AB, Dennis Wolf brings significant experience in financial management, corporate finance and public company corporate governance to Codexis. Wolf also held financial management positions for public high-technology companies including Apple Computer, Centigram Communications, Credence Systems Corporation, Omnicell, Redback Networks and Sun Microsystems. He has been a director and chair of the audit committee for other public companies including Quantum Corporation, Avanex Corporation, Bigband Networks, Komag, Inc., Registry Magic, Vitria Technology and Exponential Interactive. He earned a bachelor's degree from the University of Colorado and an MBA from the University of Denver.
Patrick Yang, Ph.D.
Before joining the Codexis board, Dr. Patrick Y. Yang served as executive vice president and global head of technical operations for Hoffmann-La Roche where he was responsible for Roche's pharmaceutical and biotech manufacturing operations, process development, quality, regulatory and supply management functions. Before joining Roche upon its acquisition of Genentech, Yang worked as Genentech's executive vice president of product operations and was a member of the company's executive committee. He also held leadership roles at Merck, including vice president of Asia/Pacific manufacturing operations and vice president of supply chain management. Prior to Merck, Yang worked for General Electric in various leadership role in engineering, technology and manufacturing. Most recently, Yang worked as executive vice president of Juno Therapeutics in 2017-2019.
Yang currently serves on the board of directors of PharmaEssentia Corporation, Amyris, Inc., Acepodia, Inc., Taiwania Capital Management, and Sana Biotechnology. Yang earned his bachelor's in engineering from National Chiao Tung University in Taiwan, a master's degree in engineering from the University of Cincinnati, and a PhD in engineering from Ohio State University.