Stephen Dilly, MBBS, Ph.D.
President and Chief Executive Officer
As President & CEO of Codexis since August 2022, Stephen brings more than three decades of executive management experience in the biopharmaceutical industry. Most recently, he served as President and CEO of Sierra Oncology (NASDAQ: SRRA) through its recent sale to GlaxoSmithKline for $1.9 billion. Previously, Dr. Dilly served as CEO of Aimmune Therapeutics, acquired by Nestle Health Science for $2.6 billion. Dr. Dilly has served in executive roles at Genentech, Chiron and SmithKline Beecham and has been associated with the development, approval and launch of more than twenty marketed drugs across multiple therapeutic areas. He holds both an MBBS and a Ph.D. in Cardiac Physiology from the University of London.
Ross Taylor, MBA
Senior Vice President and Chief Financial Officer
Ross Taylor has over 20 years of healthcare financial leadership experience. Most recently he was CFO of Abaxis, a point-of-care diagnostics company serving the veterinary and human healthcare markets, and he previously was that firm's vice president of business development and investor relations. Prior to Abaxis, Mr. Taylor worked for more than 20 years in equity research at various Wall Street firms including CL King & Associates, UBS, and Smith Barney. Mr. Taylor holds an MBA from Columbia Business School with concentrations in accounting and finance, and a bachelor's degree in economics from Duke University.
Kevin Norrett, MBA
Chief Operating Officer
Mr. Norrett brings over two decades of experience across commercial strategy, business operations and corporate development for both established and emerging biotechnology companies. Most recently, he served as Chief Business Officer of Sierra Oncology. There, he led commercial operations and corporate development and communications and completed the $1.9 billion acquisition by GSK. Prior to Sierra Oncology, Mr. Norrett was Chief Commercial Officer at Angion Biomedica, setting commercial strategy and positioning for its pipeline and its successful IPO. Previously, he served as Vice President of Marketing, Market Access and Commercial Operations at Aimmune Therapeutics, acquired by Nestle Health Science, where he built commercial operations for the launch of Palforzia®, the first approved therapy for pediatric peanut allergy. Prior to joining Aimmune, Mr. Norrett was Vice President, Market Access and Commercial Development at ZS Pharma, acquired by AstraZeneca for $2.7 billion. Mr. Norrett also held increasingly senior commercial leadership roles at Exelixis and Genentech, where he launched multiple products across oncology and rare disease. Kevin also served as an Associate in SG Cowen's Health Care Investment Banking Group, closing over 20 transactions worth over $2 billion. Mr. Norrett earned an M.B.A. from the Haas School of Business at the University of California, Berkeley, an M.S. in Biochemistry and Molecular Biology from University of California, Los Angeles and a B.S. in Biological Sciences from the University of California, Davis.
Meg Fitzgerald, JD
Chief Legal and Compliance Officer, General Counsel and Secretary
Ms. Fitzgerald brings over twenty years of experience across the biotechnology industry. Most recently, she served as Senior Vice President, General Counsel, Corporate Secretary and Chief Compliance Officer at Allakos Inc., where she provided strategic legal advice on securities, litigation, IP strategy, clinical development, and commercialization. Prior to Allakos, Ms. Fitzgerald was Associate General Counsel and Privacy Officer at Aimmune Therapeutics, Inc. Previously, she served as Vice President of Corporate Law at ZS Pharma, Inc., where she chaired negotiations, resulting in the $2.7 billion sale of ZS Pharma to AstraZeneca. Earlier in her career, Ms. Fitzgerald held increasingly senior leadership roles at Genentech, Inc., ultimately serving as Associate General Counsel and Director of Transactional Law. Ms. Fitzgerald also served as an Associate Attorney at Pillsbury Winthrop Shaw Pittman. She holds a J.D. from University of California, Berkeley, as well as both an M.A. and B.A. in History from Stanford University.
Karen Frechou-Armijo
Senior Vice President, Head of Human Resources
Ms. Frechou-Armijo is an accomplished human resources leader with over two decades of human resources experience, holding increasingly senior positions within life sciences and technology companies. Most recently, she served as Vice President, Human Resources at Cepheid, a molecular diagnostics company and part of the Danaher family of operating companies. During her tenure, she lead Cepheid's workforce through rapid expansion and transformation, increasing employee headcount by greater than seven times over a five year period. Prior to Cepheid, Ms. Frechou-Armijo held senior Human Resource roles at Broadcom, where she led workforce strategy, change management and talent management. She also previously held human resources management roles with Molecular Devices, KPMG, and Genencor. She is known for leading through a culture of innovation, collaboration and continuous improvement. Ms. Frechou-Armijo received her B.A. from California State University, Chico.
Rob Wilson, Ph.D.
Senior Vice President & General Manager, Performance Enzymes
Rob Wilson leads the Performance Enzyme strategic business unit for Codexis and has been with the company since 2006. He has held a variety of business-operational roles at Codexis, across Biotherapeutics and Performance Enzymes, in postings in Europe, Asia and the USA. Prior to joining Codexis, Rob worked for 7 years in various business-technical roles for Avecia - a major UK-based custom manufacturer of intermediates and APIs for the Pharma industry. Today, Rob is P&L responsible for Performance Enzymes and leads a broad-based team at Codexis, responsible for building business and executing projects in existing and emerging markets for the industrial application of improved proteins. He earned a BSc in chemistry and a Ph.D. in organic chemistry from the University of Leeds in the UK.
Stefan Lutz, Ph.D.
Senior Vice President, Research
Stefan Lutz joined Codexis in 2020 as the Senior Vice President of Research to lead the company's research team advancing the discovery of proteins. Prior to his arrival in Redwood City, he was a Professor and Chair of the Chemistry Department at Emory University, having joined the university in 2002 and ascending to Chemistry Department Chair in 2014. In addition to his academic work, he has consulted for AgriMetis and served on the scientific advisory boards of ZuvaChem, CODA Genomics Inc. and SynBioX Inc. Stefan has co-authored more than 65 articles published in peer-reviewed journals and six technical books and journals. He holds six patents and is a frequent lecturer and speaker. Dr. Lutz received a B.Sc. in chemistry/chemical engineering from the Zurich University of Applied Sciences, an M.Sc. in Biotechnology from the University of Teesside and a Ph.D. in chemistry from the University of Florida. He was a postdoctoral fellow at Pennsylvania State University.
Karl Schoene, Ph.D.
Senior Vice President, Development & Operations
Dr. Schoene joined Codexis in 2020 as Senior Vice President of Development and Operations. He will be leading Codexis' manufacturing and supply chain operation teams to developing, scaling and commercializing Codexis' growing suite of products discovered in small scale under our CodeEvolver® process. He most recently served as President, CEO and Director of Elevance Renewable Sciences, positions he held for four years after first serving as Chief Technology Officer. During his tenure, he led the rapid development of high-performing, environmentally friendly specialty chemical products, managed international joint ventures and oversaw product manufacturing using the company's proprietary technology. Prior to Elevance, he worked for 15 years at companies such as Accutest, InEnTec, and AkzoNobel. Since 2013, Dr. Schoene has served as Chairman of Ionic Solutions LLC, a firm he founded to advise businesses in the medical, pharmaceutical, chemical, energy and adjacent industries. Dr. Schoene holds a B.S. in chemistry and a Ph.D. in physical chemistry from the University of Virginia, where he was also appointed to the faculty as an instructor of physical chemistry.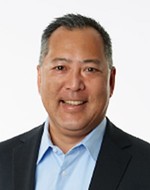 Robert Sato, Ph.D., MBA
Senior Vice President, Pharmaceutical Development, Quality & Regulatory
Bob Sato joined Codexis in 2007 as the Director of Analytical Development & Quality Control and his responsibilities have since expanded to include Quality and Regulatory. He brings close to 30 years of fine chemical and pharmaceutical industry experience in GMP Quality Control, analytical development, physicochemical characterization and preformulation/formulation development. His pharmaceutical development work has contributed to a wide range of successful regulatory filings in the therapeutics space, most recently where he provided crucial support leading to the success of Codexis' first Phase I clinical trial.
Asli Aras, Ph.D.
Vice President and Head of Corporate Development
As the Head of Corporate Development of Codexis since November 2021, Asli brings over two decades of global experience creating enduring value for companies in the life sciences sector, having closed more than 30 deals with total value exceeding $3.5 billion, with expertise across corporate development, investment banking, mergers and acquisitions, and strategic planning. She joined Codexis from Woodside Capital Partners, where she was a Managing Director and provided M&A and strategic financing advice to health-tech companies with breakthrough technologies. She led dozens of transactions, including acquisitions as well as early-stage investments. She previously served at Agilent Technologies for 13 years, most recently as Associate Vice President, Strategy and Corporate Development, where she was responsible for all aspects of deal sourcing and transaction processes. Dr. Aras received her Ph.D. in Finance from Bogazici University in Turkey, her M.S. in Accounting and Finance from The London School of Economics and Political Science, and her B.S. in Management from Bilkent University in Turkey.